here

House painting Nowra, We are a youthful company based in Nowra looking to expand in the provision of services to all industries Government, Commercial, Industrial and Private property sectors. Our company prides itself on finding practical and financial solutions for clients and customers alike, offering a friendly reliable and timely service. One off services can be offered as well as long term painting maintenance contracts. Contact us today to find out why House painters in Nowra has some of the best painters in Nowra.
House Painting in Nowra services cover domestic painting, commercial painting and industrial painting in Nowra. We understand that each type of painting job has special requirements our qualified and professional painters will offer you advice and expertise in each area. Working with Your Local Painter Before your painter quotes they are going to want to know a few things about your job: Interior, exterior or both? Is it furnished? Is it occupied? How many rooms require painting? Do the ceilings and doors require painting? What colour scheme do you want?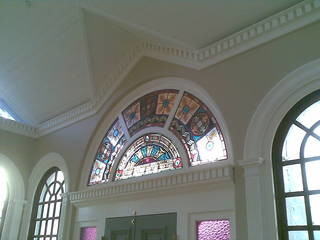 -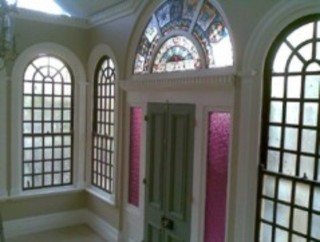 -
House painters in Nowra offer industrial painting services in Nowra with expert consultation and excellent results. We have successfully worked on numerous industrial painting assignments in Nowra and have the most experienced staff when it comes to industrial painting in Nowra Before and after paint works preformed by House painters Nowra and Decorators. Industrial painting contractors from House painters Nowra and Decorators have completed many successful projects in Nowra, view our gallery for more or contact us today to find out how our industrial painting services can help improve your business. Specialist commercial painters in House painters Nowra contractors cater specifically to the commercial property sector, possessing extensive experience in this specialty area. As professional painters we have experience in providing one off services and long term painting maintenance services to commercial clients in Nowra. Professional skilled staff possess extensive commercial painting knowledge and experience. Our commercial painters can provide on-site supervisors & skilled tradesmen to ensure quality workmanship. We are able to liaise with clients/management at a convenient time to formulate a comprehensive work schedule to accommodate any special requirements to ensure minimal inconvenience and disruption to clients customers. Nowra Painters can tailor a package to suit the individual needs of a property or a portfolio of buildings.

RESIDENTIAL
Domestic Painting Jobs House painters in Nowra are domestic painters in Nowra offering quality service and expert advice on coatings. Our painters in Nowra have experience working with a multitude of painting jobs and offer premium service at an economical price. We are amongst the most reputed painters in Nowra.

INTERIOR
Personalised painting means that we talk to our clients extensively before we even begin. it means that we ask our clients what times suit them, what materials they want and what their estimated budget is. This enables us to build up a comprehensive understanding of how we approach the job, enabling us to work around your lifestyle and schedule. It is important to us that we minimise our impact on your life or business while maximising the outcome. Knowing your clients is a critical aspect of personalised painting and at Cosmetica we will deliver a tailored service.

EXTERIOR
As a young and ambitious painting company we pride ourselves on being friendly and focused. We understand that having painters in to your home or work can be a hassle and our outgoing team of painters will do everything they can to make it is painless as possible. With hause paiting nowra, we give you the customer service you want. Our Painters in Nowra will work with you to decide on the best paints to use and what finishes you want create the best outcome for the job achieve a highly durable finish we tailor our work to your specifications

Friendly advice on specialised finishes (texture coats, feature walls etc). Special care is taken as painting contractors to ensure House Painters Nowra domestic dwellings are protected from paint and any damage to household items. Flexibility regarding when works are performed is offered to ensure minimal disruption to the household to suit your schedule. At Painters Nowra we offer a personalised painting service that is second to none, no matter whether we are working for a big commercial client or a private individual we go out of our way to tailor our work to your wants and needs. When you need painters in Nowra who can provide the perfect outcome each and every time you need House painters in Nowra. house painting howra has aimed for excellence in painting contractor services. Our painters specialize in extensive preparation work for the best finished painting results. We respond quickily to quote and job starts. We have earned our reputation as the best painting company in Sydney, Nowra and sorround area. We paint all typres of projects - interior and exterior residential, commercial, public, and industrial buildings, Our expert painters are dedicaded to provided friendly service at affordable rates. Our goal at hourse painting Nowra is to instill confidence in our ability to meet all your expetation so that you know you are aways our numberone focus.

Painting Locations
house painting in nowra 0415494610, interior house painting, exterior house painting, commercial painting, industrial paiting services, domestic painting, ceilings painting, door painting, house painters in culburra beach, house painters in cambewarra, house painters in mundamia, house painters in north nowra, house painters in south nowra, house painters in nowra hill, house painters in tapitalle, house painters in terara, house painters in west nowra, house painters in worrigee, house painters in basin view, house painters in bream beach, house painters in callala bay, house painters in callala beach, house painters in erowal bay, house painters in huskisson, house painters in hyams beach, house painters in myola, house painters in old erowal bay, house painters in santuary point, house painters in st goerges basin, house painters in vincentia, house painters in woollamia, house painters in worrowing heights, house panters in wrights beach, house painters in berrara, house painters in ulladulla, house painters in berringer lake, house painters in burrill lake, house painters in dolphin point, house painters in kings point, house painters in little forrest, house painters in milton, house painters in mollymook, house painters in mollymook beach, house painters in narrawallee, house painters in woodburn, house painters in terrara, house painters in bomaderry, house painters in greenwell point, house painters in santuary point, house painters in comerong island, house painters in shalhaven heads, house painters in bolongong, house painters in berry.